Premier Hydropavers®
A fully permeable paver designed to efficiently manage ample amounts of stormwater in order to keep the hardscapes free of water accumulation, eliminate runoff and provide wide range environmental advantages and health benefits.
Premier Hydropavers® imitates the way natural land absorbs water, allowing up to 25 mm per minute to go through its entirely permeable body; Whilst offering a breaking point of up to 20 kN, effectively allowing it to be used in the most demanding conditions.
How is it made?
Premier Hydropavers® are made from crushed recycled ceramic tiles and pressed into moulds at 1,600 tonnes and fired at 1,200°C. Heating the material to below its melting point forms strong bonds between the individual grains and creating voids that allow water to go through its entire body.
Applications
The nature-friendly pavers offer solutions for all your hardscaping requirements and projects:
Government and council projects
Residential and Commercial driveway
Streetscapes and footpaths
Car parks
Shopping Centres
Why is it better?
Unlike other alternatives, Premier Hydropavers® are 100% permeable across its surface, which significantly increases the amount of stormwater it can manage.
Learn more about the benefits of Premier Hydropavers<sup>®</sup>
Super high level of permeability: Premier Hydropavers®are 100% permeable across their surface and function as a sponge. The initial 5mm of rain is absorbed within the paver and returned to the atmosphere via evapotranspiration. Additional rainfall permeates through the Premier Hydropavers® at the rate of 25mm/minute.
Lifetime sustainability: Premier Hydropavers®are permeable pavers manufactured entirely from recycled ceramic material and require zero raw material extraction. The entire surface of Premier Hydropavers® acts as a drain, thereby preserving water and preventing erosion. Water can quickly and naturally flow through the pavers, returning to the soil to improve plant growth and recharge the subgrade or soil.
Cost-efficient: The use of Premier Hydropavers®minimises the need for stormwater drains and cuts costs accordingly. Also, ease of obtaining planning approval helps to reduce interest and holding costs, while savings are made in the longer term due to low maintenance requirements.
Easier planning approval: As the demand for permeable paved areas increases, Premier Hydropavers®make it easier to satisfy and meet local permeability quotas. In accord with the values adopted in Article 3 of the UN Framework Convention on Climate Change, councils are stipulating that water-saving solutions must be applied in all paved areas.
Easy maintenance: Premier Hydropavers®require the same maintenance regime as any other paved area. They can easily be swept or cleaned by domestic pressure wash and there is no joint clogging. The patented structure allows the pavers to keep their permeability with minimal attention.
Strength: Premier Hydropavers®have compressive strength >50 MPa while breaking load strength for 300x300x55 pavers is 20kN and 10kN for 200x100xx55 pavers. Premier Hydropavers® are available in a variety of attractive colours and sizes, including tactile pavers to regulation standard. Being a ceramic product that has been fired at 1200°C, Premier Hydropavers®
Transferable Lifetime Warranty
Meteor Interlockers® have distinct Lifetime Warranties on the structural integrity of the pavers. It covers any structural deterioration or damage of the concrete unit resulting from regular usage. The warranty is attached to individual paver rather than the owners, ensuring a risk-free coverage under any circumstances.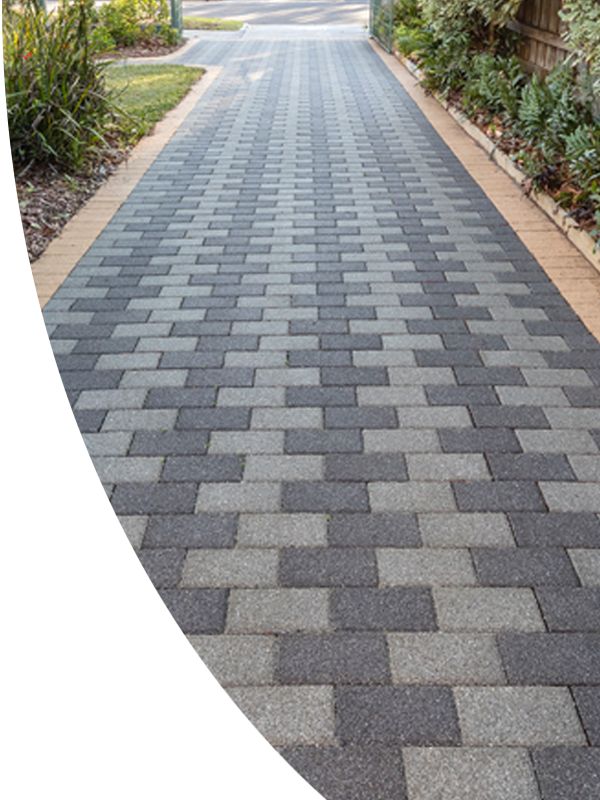 Premier Hydropavers® is made from recycled ceramic material which makes it's more resistant to chips and damage than concrete; furthermore, it is colourfast and is backed by a lifetime warranty.
A premium permeable paving product that is indeed is second to none in permeability and significantly stronger on a weight ratio basis in comparison to any alternative.
E-resource download
Brochure and technical information